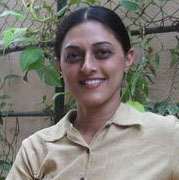 Education:M. A., B.Ed.,
Experience:25 years
BRAHMADHYANAM
Chief Yoga Specialist
Biography:
Chief Yoga Specialist
QCI-Certified AYUSH-Registered LEVEL-2 Yoga Professional – Registry No: QCI0001057.
Dhrti Yoga Samskruti Center was started by Brahmadhyanam / Satvinder Ramana in 2004 with a humble beginning from her home. She holds M.Sc (Yoga), M. A (Sociology), B.Ed. and Diploma in Naturopathy.
She is a dynamic "Yoga Pravartaka" having done her YTTC from Atmadarshan Yogashram, Southern branch of Bihar School of Yoga and she teaches in Satyananda Yoga tradition.
She has been teaching yoga to a wider spectrum of the society since 1995 and has taught yoga to more than 9000 students.